I don't make a habit of returning to things that haven't concluded, but I'll make an exception in Carmarthenshire Council's (CCC) case, as the local authority continues its downward spiral into chaos.

The fallout from two critically damaging Wales Audit Office (WAO) reports continues – I don't need to tell you to follow the Carmarthenshire blogs and South Wales Guardian there – with an extraordinary general meeting of CCC due to be held on 27th February to discuss them.

The opposition Plaid Cymru group seek to table motions of no confidence in senior officers and members of the Executive Board - which decided to award the pension payments and indemnity in the first place.

The recent intervention of Keith Davies AM (

Lab

, Llanelli), who's joined calls for Mark James to be suspended, is significant because – as Carmarthenshire Planning has said – he's the first senior Labour figure to voice that opinion and could – as Y Cneifiwr has said – give some Labour councillors a "green light" to back a motion of no confidence or abstain.

I don't know much about internal Carmarthenshire politics, but judging by the numbers it's likely any motions of no-confidence will need at least 10 votes from Lab-Ind, or abstentions, to succeed. Easier said than done.

I'm sure many councillors would've wanted an immediate extraordinary meeting, but it was perhaps the right decision to give the debate some breathing room, even if it extends the headlines for several weeks.

You would've expected suspensions of the senior officers involved too because of the seriousness of the judgements. It's the sensible thing to do – to protect the officers as much as the reputation of the council - but CCC are delicate little flowers and are never, ever, ever wrong!

The formal responses from CCC have been quite astonishing and have read like North Korean news bulletins.I expected a rebuff, but not to these levels.

Caerphilly took it on the chin, but unfortunately it's since descended into an unedifying "tu quoque" bun fight between Labour and Plaid Cymru. It looks like Pembrokeshire are dilly-dallying – though the former Council Leader, John Davies, has been big enough to admit they were wrong. Neither have reached anywhere near the same levels of petulant delusion as Carmarthenshire.

It's an old trick Fungus used at Manchester United – make "your side" (Labour & Independents) think the whole world's against you and it'll create a siege mentality where everyone will pitch together and dig in to win whatever the cost. Fungus was also often described as a Stalinist. And, as history has taught us, sometime an autocrat can get you to do what they want just by being in the same room and looking at you.

The Legal Advice

Aside from the publication of the WAO reports themselves, preliminary police involvement and the intervention of Keith Davies, the biggest development since has been the publication of two pieces of legal advice CCC received in relation to the indemnity funding. As far as I can tell there's been nothing relating to the pension payments, though Pembrokeshire Council are due to debate that later this week.

The first set of legal advice from 2008, by James Goudie QC (pdf), suggests the 2006 Order didn't override clauses in the Local Government Act 1972 (Section 111) which grants local authorities any and all powers to discharge their functions – what West Wales News Review described as a "Get Out of Jail Free Card".

Basically, if CCC want to ignore the 2006 Order, they believe a certain interpretation of the 1972 Act and how the 2006 Order relates to it gives them the power to do so.

As far as I can tell though, that would only be the case had Wales voted no to devolution in 1997.

The auditor said the 2006 Order provided a statutory code to Welsh local authorities outlining precisely when a Welsh local authority can indemnify officers in libel defences, explicitly prohibiting their use to undertake a claim.

Last time I checked, Carmarthenshire was in Wales and the National Assembly has responsibility for most aspects of local government within Wales. What the Welsh Government says in that regard, goes.

Although James Goudie QC disagrees with this, he says in no uncertain terms that "the restrictions in the 2006 Order and the Welsh Assembly Guidance on the bringing of defamation are a weighty factor against granting an indemnity" and that "it will be extremely rare for such a decision by the Council to be reasonable."

The broad conclusion of the 2008 legal advice was, therefore, "even if you can do it – don't". A common sense cautious approach could've interpreted it as advising against awarding the indemnity quite easily.

The Executive Board were apparently told there was unequivocal support in favour of granting the indemnity – which was bullshit, as there in black and white in the legal advice itself.

The second set of advice, from Timothy Kerr QC (pdf), is retrospective and doesn't add anything new. It's basing the lawfulness of the indemnity, largely, on the (for now) successful outcome at the High Court and on similar grounds to the Goudie advice (Section 111 powers).

The outcome isn't important. The lawfulness of the indemnity when it was originally granted is. Therefore, the 2008 advice trumps anything after it.

The WAO reports were written with full knowledge of both sets of legal advice and other unpublished correspondence, so I doubt the publication of the advice damages the credibility of Anthony Barrett's reports at all. It's now CCC's word against the WAO and will almost certainly head for the courts unless "something else" happens.

When it comes to matters of public finance, I know whose unqualified opinion I believe carries more weight.

Carmarthenshire : Rogue State?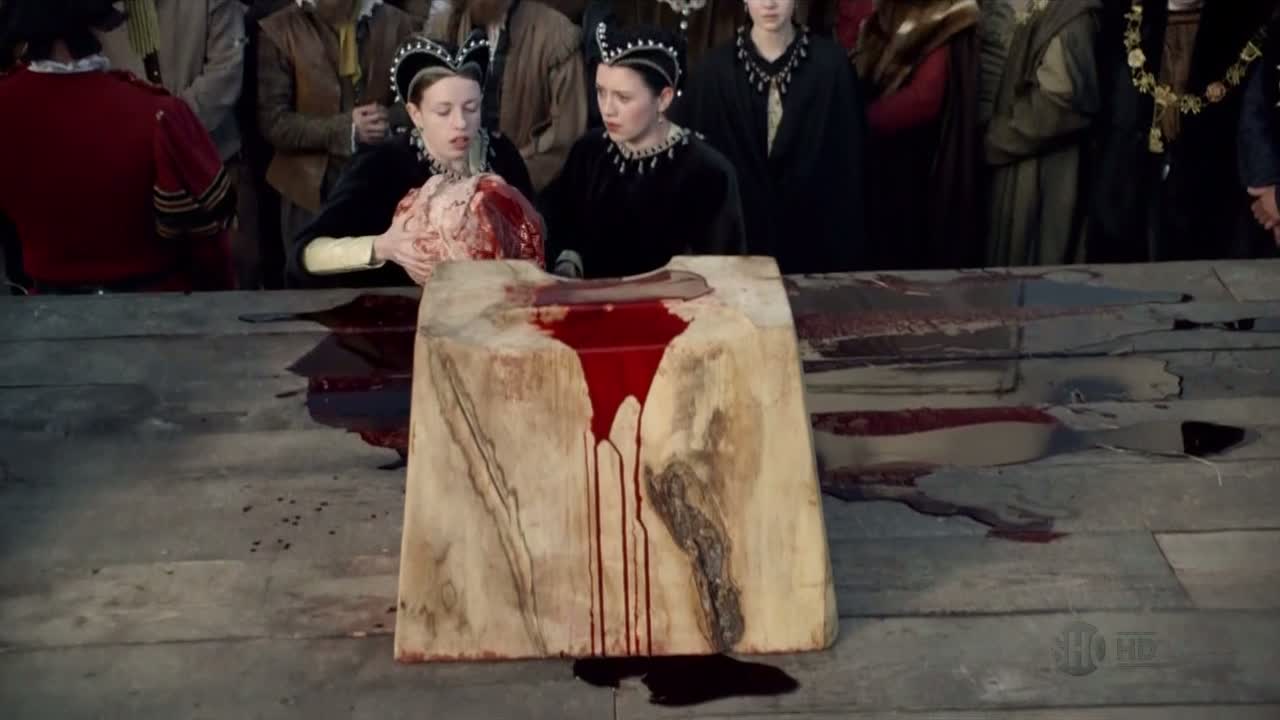 We deal with upstart rebel territories a bit differently nowadays.
(Pic : themiscollection.com)
CCC are not only thumbing their nose at the WAO, Anthony Barrett, the opposition, the media, Carmarthenshire's council taxpayers and pretty much everyone who disagrees with them, they're also challenging the Welsh Government's authority.

By resorting to a justification based on the 1972 Act, they're effectively saying the 2006 Order isn't worth the paper it was written on. I hope Lesley Griffiths, the First Minister, AMs and civil servants in Cathays Park can see that. Their rather timid response to date shows they perhaps don't.

If CCC are given an opportunity to overturn WAO reports in relation to remuneration and indemnities, it could lead to challenges under the 1972 Act provisions to all sorts of Orders issued by the Welsh Government. It undermines both the devolution of local government, and the mandate Welsh Ministers have from the Welsh electorate to make regulations in that area.

That's before considering the serious damage it would do to the Wales Audit Office's reputation.

Carmarthenshire are, in effect, trying to seize control of some aspects of local government finance from the Welsh Government via a loophole that shouldn't even be there.

In less-enlightened times, if a local fiefdom were undermining the authority of the central government and its public servants in such an insolent manner, legions of knights would now be crossing the Loughor and heads would be put on spikes.

We're no stranger to this. Senior officers in Carmarthenshire are in danger of joining the long list of shit heel petty princes who paid the price for getting ideas above their station, having little care for the damage it could do Wales as a whole.

Councillors have been left in a tough position. Many will be swayed by the legal advice, but if they focus on the first set alone, and fully comprehend it, they'll realise the case for awarding the indemnity was likely to have been exaggerated beyond recognition.

I even feel sorry for Executive Board members. They still have to go for their own incompetence, but they've been done up like kippers by people they surely trusted. The sillier ones will still trust them, and will be standing there alongside the officers when the inevitable happens one day.

This is in danger of becoming a national embarrassment, and because of CCC digging their heels in, is more serious than it otherwise would have been.

A failure to, at the very least, suspend those involved temporarily means Carmarthenshire may as well be considered a rogue local authority that's become a law unto itself, needing to be brought to heel in the same way Anglesey was.

This isn't just about the credibility of CCC now, but about the credibility of Welsh local government and some of our most important public institutions.

When it rains....

I doubt anyone will have noticed this, but another sign of both the implosion within CCC's bunkers and contempt they hold the National Assembly and Welsh Government has come from an unexpected source.

The National Assembly's Petitions Committee recently discussed a petition to list the former ground of Llanelli RFC and Scarlets - Stradey Park - which has been eyed up for a controversial housing development (since under construction, apparantly).

The petition itself was closed after Culture Minister, John Griffiths (

Lab

, Newport East), said no more could be done (pdf).

Here's edited version of what was said at the Committee meeting last week on this petition :
(Chair) William Powell AM (

Lib Dem

, Mid & West Wales) :

We....received a response from the Minister for Culture....and from Carmarthenshire County Council....I think it would be fair to say that we found a degree of churlishness from the local authority. I have had sight of e-mails from the local authority officers that fall some way short of courtesy to the team that supports this committee and to us. I think we should put on record that that is regrettable. Possibly, we might wish to bring these matters regarding the curt and somewhat inappropriate tone of the correspondence to the attention of the leader or chief executive of Carmarthenshire council.



Joyce Watson AM (

Lab

, Mid & West Wales) :

I think courtesy is the least that anyone can expect. Are you telling me that what is printed here—I read this a few times—is what you received? Was this it?



(Clerk) Mr George :

No, this was the second response that we received. The first response was shorter than this.



William Powell AM :

I believe that it was, 'No, no and no'



Joyce Watson AM :

That sounded -



Mr George :

I went back to say that the response was likely to be put before the committee and, maybe, they wanted to reconsider. We then got this response instead.



Joyce Watson AM :

....I move that we write to the leader of the authority, Councillor Kevin Madge, and to the chief executive.



William Powell AM :

Mr Mark James.



Joyce Watson AM :

We should simply say that, in our opinion, it is not normally the way we receive correspondence from those that we ask questions of. For as long as I have been on this committee....I have not seen anything so brief, so blunt and which lacks complete engagement, quite frankly.



William Powell AM :

It may, at the least, flag-up some sort of training need and the need for people to be called to account.....it would be useful for us to write to the chief officer and the leader of Carmarthenshire....just to flag up that matter, because it shows a discourtesy to the committee, to our team and, indeed, to the petitioners to have adopted such a tone.

It's unclear precisely who sent the "No, no and no" response, though the Head of Planning at Carmarthenshire Council is Eifion Bowen. You can read a tidied-up of CCC's curt and disrespectful response to both a National Assembly Committee and more than 4,000 petitioners here (pdf).