Full houses at Welsh Premier grounds are rare. Our national football league
has always been poorly sold and poorly supported by the FAW and
other authorities.
(Pic : Welshpremier.com)
The Welsh Premier League (WPL) is a much-maligned creature. Attendances are woeful, the standard of football leaves a lot to be desired and (S4C attempts aside) there's precious little promotion of our national league.

The Assembly's Local Government and Communities Committee, chaired by Ann Jones AM (

Lab

,

Vale of Clwyd

), reported back on their inquiry into the WPL last week. There were 9 key recommendations, summarised as:
More co-operation between the Football Association of Wales (FAW), Sport Wales and the Welsh Government on football development and finance

The FAW needs to improve their relationship with WPL clubs

Welsh Government, FAW and local authorities should support the development of 3G/4G pitches (artificial/mixed playing surfaces)

The Welsh Government and FAW should develop WPL clubs as "community hubs", with an academy system supporting grassroots football

Funding & Governance

The FAW are - broadly - said to be "making progress" by taking a more strategic approach to the sport. The FAW have a reputation amongst football fans of being parochial - bordering on incompetent - so it's good news. There were criticisms that the WPL is only represented by one member on the FAW Council, which WPL clubs consider a "lack of respect".


There's also criticism that the Welsh Government doesn't do enough to support Welsh football.

The Minister in charge, Huw Lewis (

Lab

, Merthyr Tydfil & Rhymney), pointed to £800,000 grants to the Welsh Football Trust by Sports Wales (the funding body who receive most of their funds from the Welsh Government). However, he added that, "the WPL and professional game in Wales do not receive any financial support from the Welsh Government", and instead money was target at the grass roots game.


The FAW themselves are criticised for similar reasons. Bangor City pointed to infrastructure funds being targeted at lower league clubs rather than established WPL clubs. The FAW defend this by saying it's to enable clubs to meet licencing requirements for promotion applications.

The Welsh Premier League itself

The elephant in the room in Welsh football is that our biggest sides play in the English pyramid. But without a national league, there's no justification of the FAW's existence – so no Welsh Premier, no Welsh national teams. I've covered the background to the WPL's formation before.
Wales' biggest club sides ply their trade in the
English pyramid, while the WPL is a semi-professional
league. Does this harm the domestic game?
(Pic : BBC)

Dic Mortimer submitted evidence about Welsh clubs in the English pyramid. The FAW acknowledge that the move to a national league in the 1990s was "handled badly", but said expecting the likes of Cardiff and Swansea in the Welsh pyramid is "unrealistic".

Although it appears as though the committee washed their hands with the issue, in fairness, there's little they could've done.

The report cites pitch conditions as a factor on the poor standard of games. The FAW acknowledge issues, but said many pitches – rented from local authorities or other bodies – don't attract enough investment from those third parties. It's said 3G/4G pitches would "transform the fortunes of all our clubs", and point towards improvements in Northern Ireland, Sweden and Turkey. Oswestry-based The New Saints already use an artificial pitch (pictured below).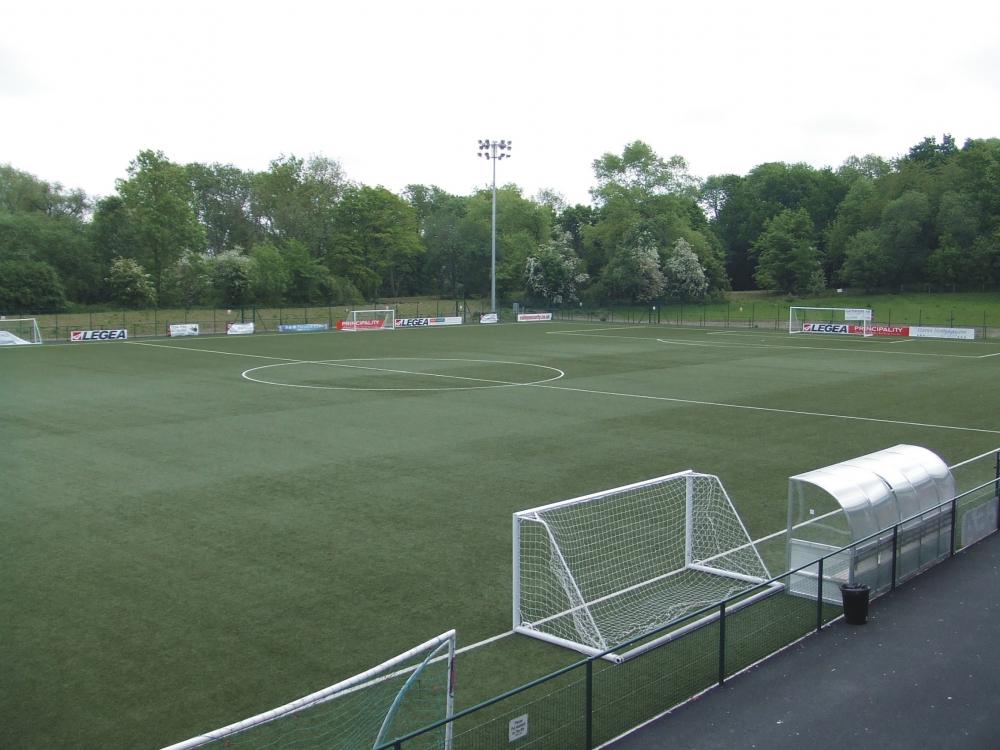 It's said a move to mixed/artificial surfaces would
improve WPL club fortunes and the standard of games.
But it comes with a hefty price tag.
(Pic : technicalsurfaces.co.uk)

It's estimated introducing 3G/4G pitches to all 12 (current) WPL clubs would cost ~£5million. Huw Lewis expressed tacit support, without making any commitments.


The introduction of a 12-team league has – reportedly - led to a 26% increase in attendances, but the average WPL crowd remains around the 300-mark. The "split" in the second half of the season to decide champions and relegation is welcomed by some, but clubs are disappointed with the format, expressing preference for a 16-18 team league (the old format). Coincidentally, the Scottish pyramid is being reformed that way.



Media coverage

Although WPL clubs were complimentary of S4C coverage (Sgorio), they were less pleased about other outlets (BBC Wales, ITV Wales, print press). I remember BBC Wales used to show

League of Wales

highlights - and live games - in the 90s, and Depeche Mode's Enjoy the Silence is now embedded into my brain because of that.

Fortunately, the Welsh Premier/Welsh domestic football in general has excellent independent online coverage via the likes of Welshpremier.com, Llandudno Jet Set, Mark Pitman and Ffwtbol

- amongst others.



It's said the FAW needs to do more to "sell the league" to media and sponsors, and lack of action has caused a rift between clubs and the FAW. WPL clubs don't receive money for broadcasting live games. The producers of Sgorio, Rondo Media, were "astounded" by that fact. I also think it's ludicrous, but it has to be said that S4C don't have much money as is. However, for WPL clubs, I imagine even a token sum like £1000 could make a difference.

Summer football
It's been suggested that moving Welsh domestic football
to a summer calendar would improve performances in European
competitions - like the Republic of Ireland.
(Pic : whoateallthepies.tv [Shamrock Rovers v Rubin Kazan - 2011/12 Europa League Group Stages])

The FAW supports the introduction of a March-October (summer football) domestic calendar, as used in the Republic of Ireland. It's said to benefit clubs because (ideally) warmer weather would prevent matches being called off, and it means Welsh clubs would be mid-season when playing in European competitions - which might boost performances.

However, clubs and S4C oppose the move. The clubs because they believe it would be harder to attact part-time players and fearing irrigation problems. S4C because fewer people watch TV during summer months. It's said 3G/4G pitches might solve a lot of the problems, and the focus should be there instead of summer football.

Player/Coach Development & Management
The report points to a number of WPL players who've been developed by clubs in the league and moved to the English pyramid. There's overall praise for the academy network, but there were concerns that - outside the WPL - clubs don't have the funds to develop their academies.

The FAW is investing up to £400,000 in coach development in the WPL, and the standard of coaching is said to be high. It's said the FAW should lead a strategic development of academies, and decide what role "the 12 Welsh Premier clubs should play". This probably falls within the "community hub" model that was recommended, which would include improving access to things like kit, travel to training & games and encouraging underrepresented groups – like women - to take up football.

The WLGA said that league management needed "updating" as it was still based on the pre-1974 county model. The FAW pointed to transport rules drawn up by UEFA and FIFA to keep local players "local".

Welsh football independence

There were noted concerns that many FIFA members have/are actively trying to overturn Wales' independent status within FIFA and the rule-making body (IFAB). Sport Wales' Dr Huw Jones said the creation of Team GB wouldn't have done much to "exacerbate the situation", but both he, and other witnesses, suggested caution and "keeping eyes open".

It's said independence needed to be "cherished and....actively brought out by the Welsh Government, internationally" to protect it. Despite this, it isn't said to be a "major worry at the moment."

Conclusions
They're more famous for football , but Catalan giants FC Barcelona
play other sports under the same name. Could the "community hub" model do the
same thing in Wales on a smaller scale?
(Pic : Euroleague.net)

I doubt I'm the only person who believes that the Welsh political circles have been overly concerned with rugby as opposed to football. There's room for both in Wales, but rugby union has always seemed the establishment "favourite sibling". I don't think this inquiry will go far by itself, but I hope politicians – of all colours – realise there's more to Welsh sport than rugby. I think many do, to be fair.

Seeing WPL clubs as potential "community hubs" is a step forward. I'm not sure what it means in practice, and I fear it'll end up another strategy filed away. It's all very well making steps forward but Wales needs leaps and sprints.

I think one way to develop Welsh sport (in general) is establishing local authority based "athletic clubs" that could include several teams - playing different sports - under one umbrella, perhaps including a WPL club too. It's a model that works well for the likes of FC Barcelona, for example. That's unlikely to be popular as clubs value their identity and football fans are rather tribal.

If the domestic game is to thrive, it needs better coverage and a better portrayal. The standard of football isn't great compared to what's on offer by English pyramid clubs, but it isn't awful and the WPL plays an important part in maintaining Welsh football's independent status. S4C and independent websites aside, I think our major national outlets do Welsh pyramid clubs a disservice.

It's a mistake to reject summer football out of hand, IMO. WPL clubs are right to be wary of anything coming from the top, but I don't think it would hurt to trial it – with or without 3G/4G pitches. Maybe there's scope to create a beefed up Futsal League (a fancy name for

5

-a-side) from the current FAW Futsal Cup for the winter months too (if the moved to a summer calendar).

It's also important that clubs in the lower tiers want promotion to the WPL, especially clubs from the larger settlements of the south and south east. Bridgend Town are doing their best to muck that up this season.

And yes, getting all Welsh clubs playing some sort of all-Wales competition would go a long way to lifting the profile of the domestic game, and I've mentioned that before. Last season's attempts to get those sides involved in the Welsh Cup were an embarrassment, while the FAW Premier Cup was never taken seriously.

One way the Welsh Government might help is by working with the FAW to get a big name sponsor for the Welsh Cup to provide a financial carrot for the likes of Swansea and Cardiff – alongside a European place – so they'd take the proposition seriously. That would be a big, big ask and a hard sell to the English pyramid sides.

The Welsh Government will need to be careful they don't pry too far into the internal workings of the FAW while trying to create "community hubs", as FIFA and UEFA take a dim view on "political interference". Cooperation is the best way forward, even if you would like the Welsh Government (or Assembly) to wring necks sometimes.