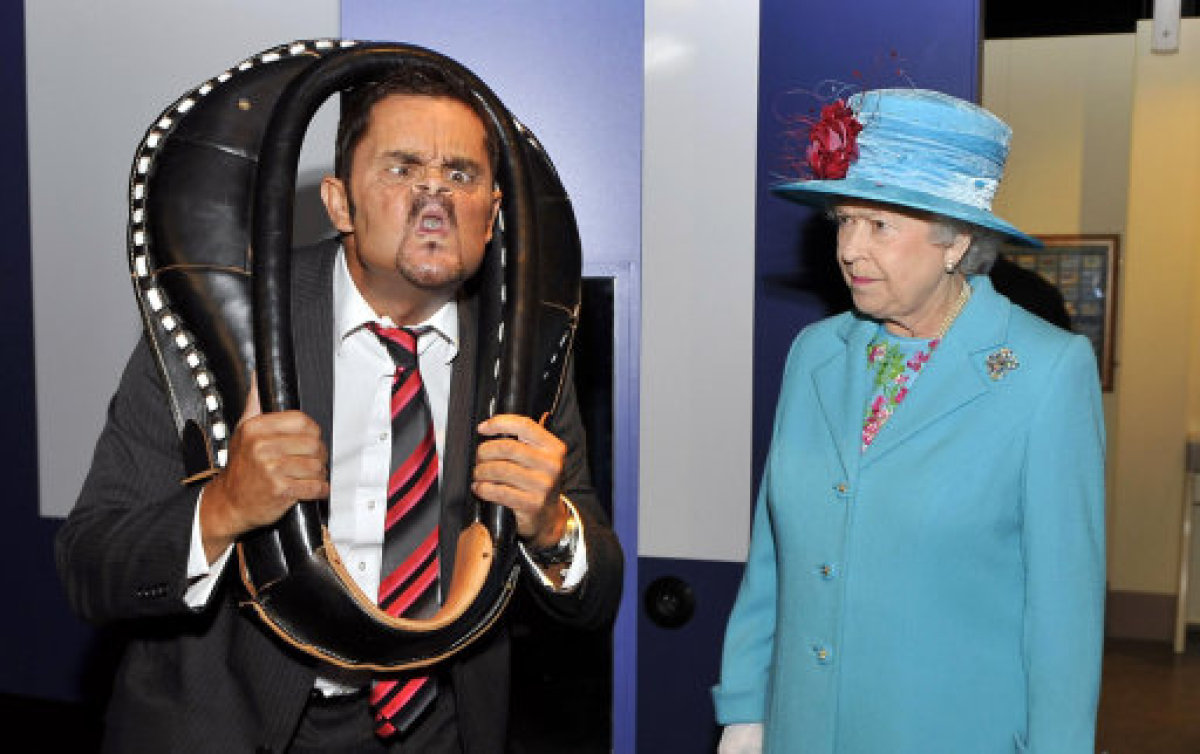 If this were your job for 60 years, you've
probably earned a "service of thanksgiving".
(Pic: Huffington Post)
Monarchical titles generally command far more respect in diplomacy

-

as a "living brand" for the nation

-

creating a wider sense of "loyalty" to the state (when they are popular!).

It's an apolitical position. It's good that there's someone above our elected politicians who can keep them on a leash - and maintain a sense of continuity - without being dragged into the mud of party politics.

Long reigns build up decades of experience in diplomacy and statesmanship, and that level of experience can be invaluable when advising politicians.
Cambodian monarchs are chosen for a life-long term by council made up of aristocrats.

Malaysian monarchs are elected on a five-year term by the hereditary rulers of the Malaysian federal states (with the exception of one, which has its own elected monarch).

The French President, directly elected by the French, is a co-prince of Andorra along with the Bishop of La Seu d'Urgell.

The Maori Monarch of New Zealand was once elected by tribal elders, but it has become a hereditary role.
Commander-in-chief of the Welsh Defence Forces

Represents Wales abroad and at home with dignity and tact.

Receive and entertain visiting dignitaries and guests of honour, organise state visits and functions.

Conferring honours, appointing ambassadors, commissioning officers etc.

Act as a mediator in inter/intra government disputes (i.e coalition negotiations)

Declare a state of emergency, national holiday and order lowering of flags on public buildings. Signs bills into law and treaties with the authority of the legislature (majority vote).

Appoints the Prime Minister (with backing of legislature) and approves cabinet appointments; accepts/declines resignation of government ministers.

Dissolves the legislature and calls an extraordinary general election at the request of the legislature (i.e. Vote of no confidence in the government).